The Lecture comes in two parts ... download each one. Put it in a directory or folder on your hard drive where you can listen to it, or better still, download it later to your ipod.

---
A RARE MAGAZINE CLIPPING OF PAUL GRIVAS
LEGENDARY NYC AWARD-WINNING SILVA METHOD LECTURER,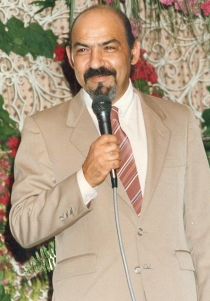 ACTOR, SCRIPTWRITER, HUMANITARIAN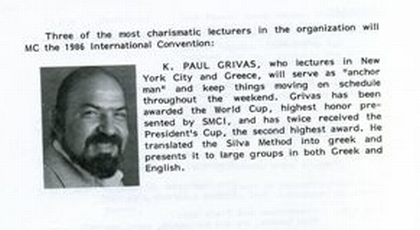 ---
YOUR GIFTS FROM US .... THERE'S NO CHARGE
TO YOU FOR THIS RARE RECORDING OF A VERY SPECIAL EVENING !!
PART 1 OF 2 PARTS
OF THE SPECIAL INTRODUCTORY LECTURE WITH PAUL GRIVAS
PART 2 OF 2 PARTS
OF THE SPECIAL INTRODUCTORY LECTURE WITH PAUL GRIVAS